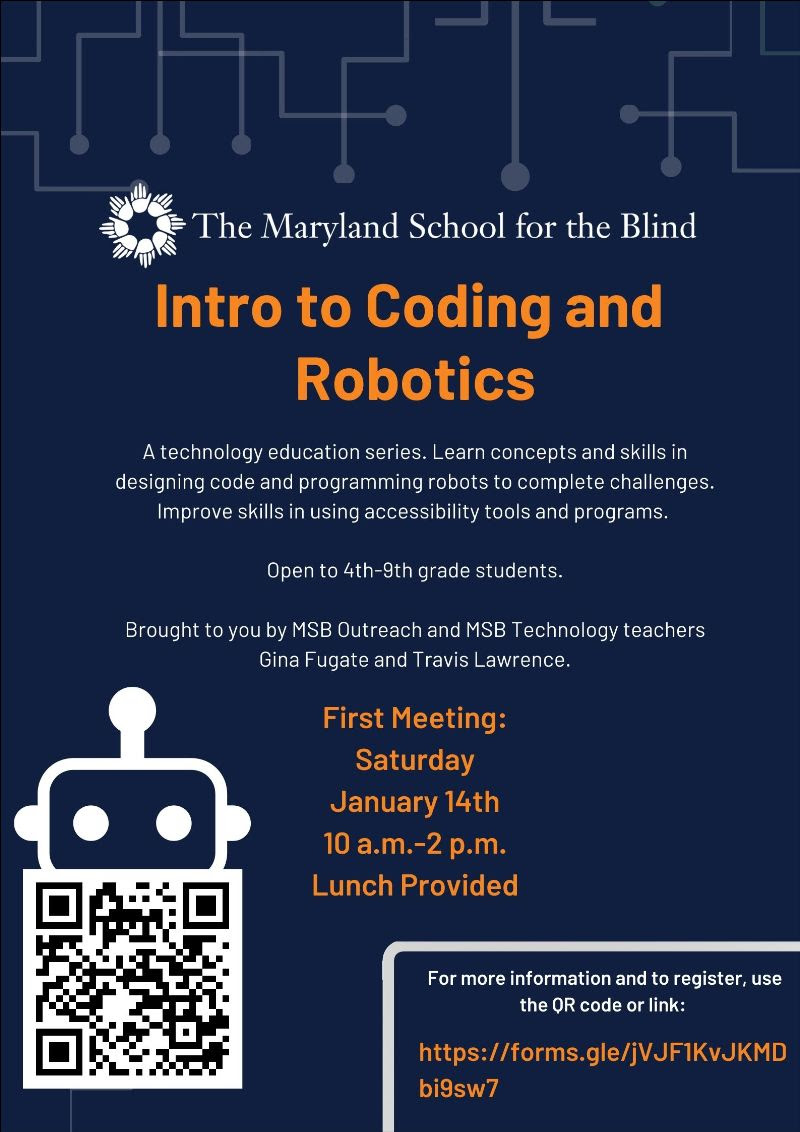 Join MSB Outreach and Technology teachers to learn coding and robotics concepts.
At this first meeting, we will review coding concepts and will explore robots with different levels of complexity. We will discuss accessibility features of each and how they support learning about coding and robotics for students with low vision/blindness. Lunch provided!
Coding and Robotics Series Objectives:
To apply logic and problem-solving to different coding and robotic programs
To learn about low-vision/blind resources for coding and robotics
To feel more confident in applying commands, functions, loops and variables to coding sequences
To feel more confident in the use of accessibility features of technology when participating in coding and robotics activities
Other potential meeting topics: Field trips to LEGO Robotics competition or a robotics lab, using a robot to complete a challenge, the pros and cons of different coding languages and accessibility.
Questions? Contact Amanda, amandaa@mdschblind.org or 410-444-5000 x1257.