It was long overdue, but on April 30, The Maryland School for the Blind opened its gates to the community for the first time in over 15 years for the first ever See Beyond Festival.
It was beautiful to see the fantastic turnout for this event. Students, staff, families, alumni, board members, sponsors, and folks from the community and beyond supported the event. It is estimated that there were close to two thousand people in attendance!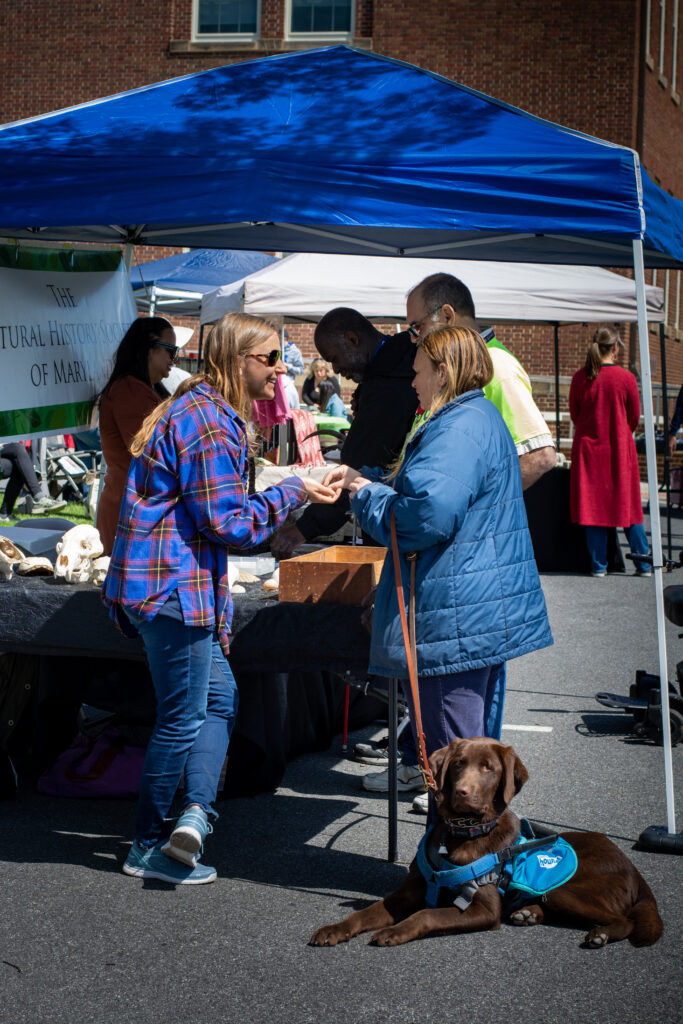 The weather was perfect, and participants (young and old alike) enjoyed the fun activities offered throughout the day. Over 40 crafters and vendors were selling their products to happy and hungry shoppers!
Crowds of children and families gathered at the KidZone.
Miss Dee; the Clown drew long lines with her free balloon animals. Some children learned their initials in braille and made a bookmark while other families made squishy sensory bags. MSB's accessible playground was a big hit with the kiddos; many families commented on how surprised they were by how challenging the playground was and how long their kids wanted to keep playing on it and try more of the high climbing elements.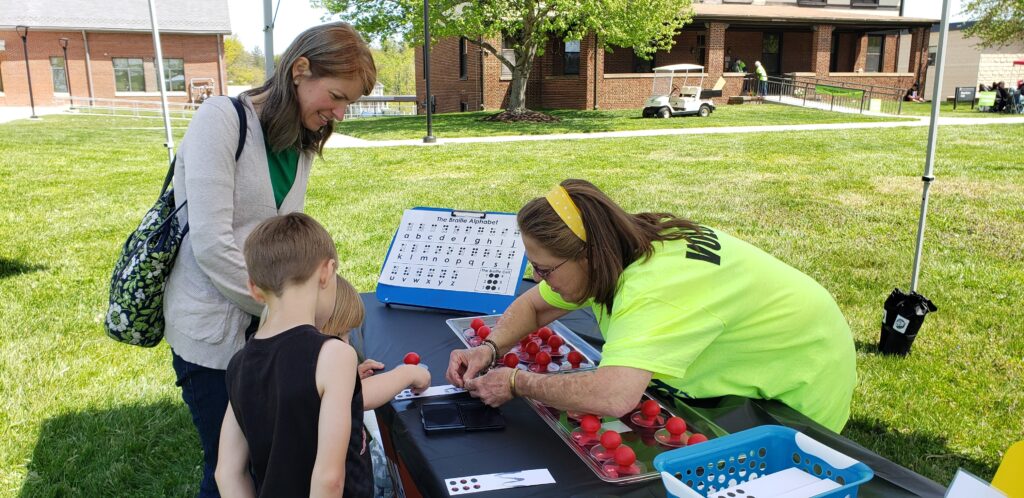 Over 1,000 people tried their hand at beep baseball, blind soccer, lacrosse, and goalball.
One of the most exhilarating experiences for attendees was running without sight* on our guidewire track sprint lanes. There were also orientation and mobility activities like navigating a path with a long white cane. A popular sensory game was when you had to identify ingredients in the sweet and savory taste tests.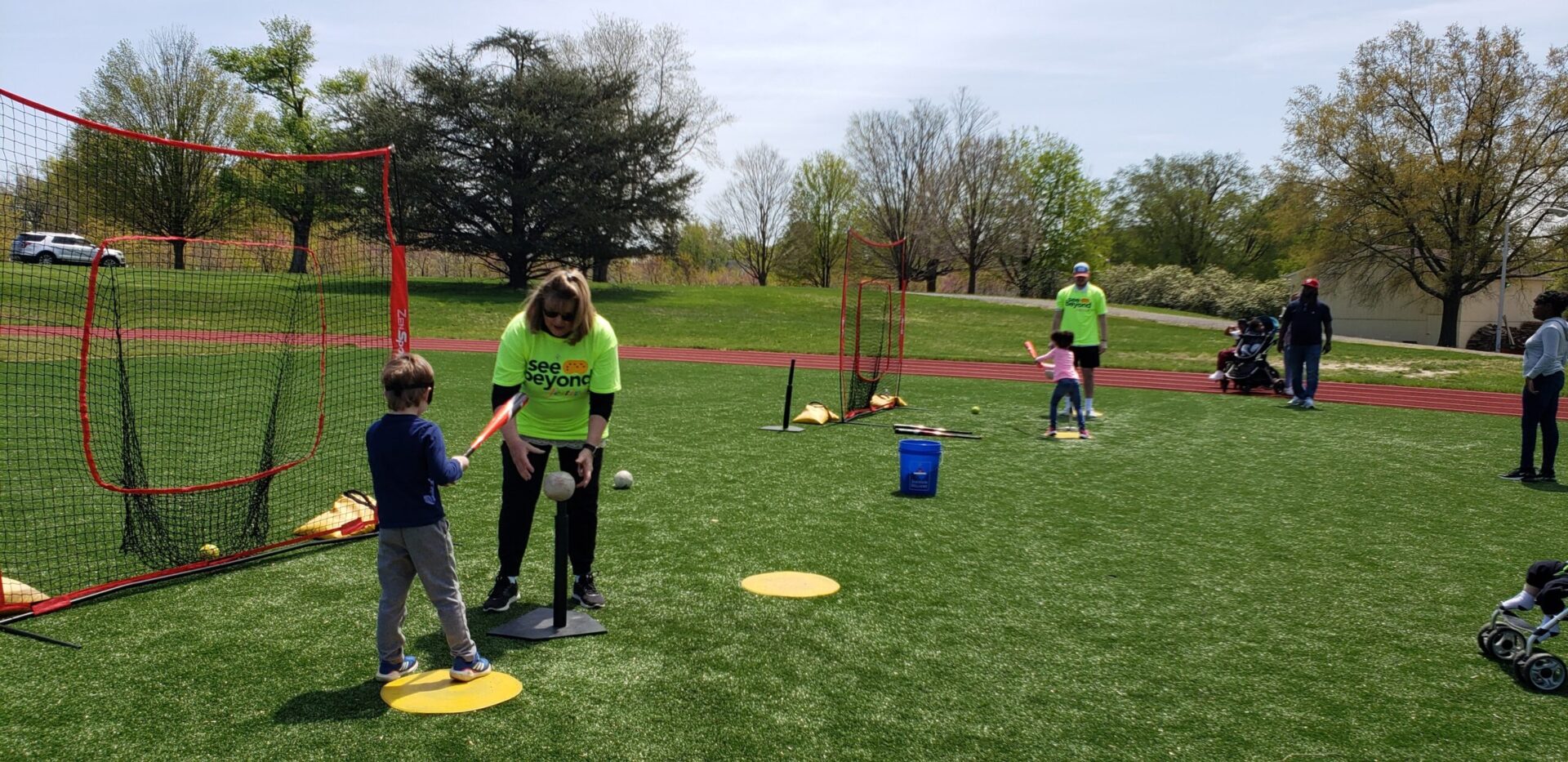 Participants had the opportunity to gain a new perspective on blindness and low-vision through the immersive experiences.
"The event's primary goal was for people to feel empowered and know that if they lost their vision, they too could adapt and continue to live life to the fullest."

Superintendent and CEO Rob Hair.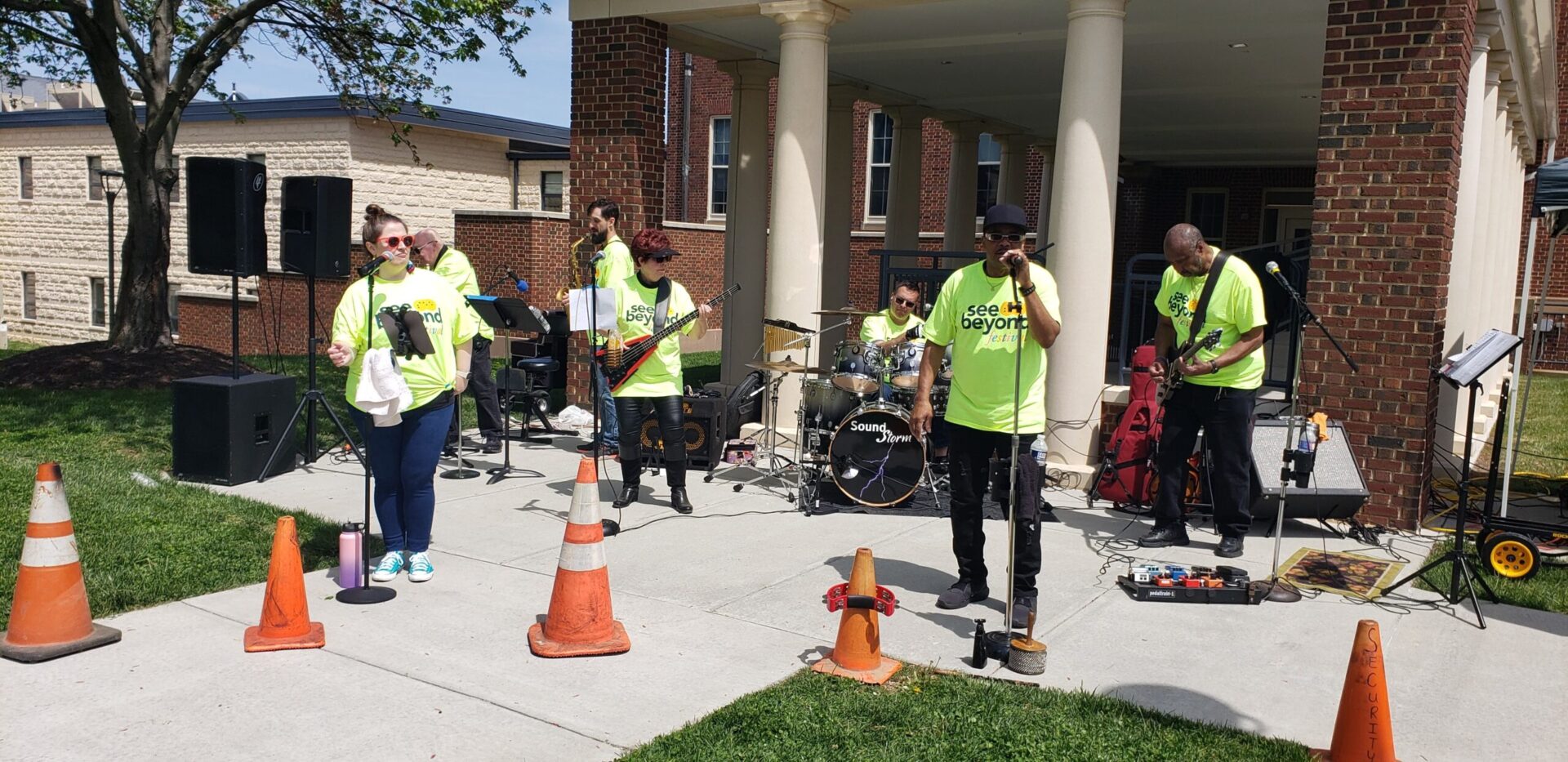 Kudos to the MSB staff who served on the event committee and worked for over a year to plan this event from scratch and all of the staff and community volunteers who helped run activities or tables on the day of the event.
Special shout out to our community partners who brought groups of volunteers: the League of Dreams, Parkville Adaptive Lacrosse, Greater Baltimore Lacrosse Foundation, Towson High School Girls' Lacrosse Team, The Maryland Raptors and Maryland Minks Goalball Teams, Amazon Employees, Lions Association of Sight and Hearing, Maryland Association of Blind Students, and the amazing Sound Storm Band for providing the fantastic music!!
Thank you all for helping us See Beyond.
We can't wait until next year – Save the date, April 29, 2023!
*Participants were provided with light-blocking eyeshades to try these activities without sight.
Thanks to our generous sponsors who made it possible for participants to try the activities for free: Lewis Contractors, Penney Design Group, Marshall Craft Associates, Chase, Maury Donnelly and Parr, SIG, Cigna, T. Rowe Price, Ruff Roofers, PK Law, Chubb, Sons of the American Legion Detachment of MD, Lions Clubs District 22A, SC&H Group, Parker Flavors.
Enjoy the local news coverage of the event in the video clips below: