MSB Superintendent W. Robert Hair Named to Leadership Maryland Class of 2021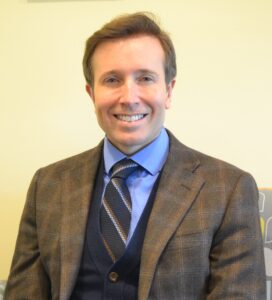 Leadership Maryland announced that William Robert Hair, Superintendent at Maryland School for the Blind, has been chosen to participate in the professional development program dedicated to building a better Maryland by harnessing the strength of its local business and community leaders.
Hair is one of 50 individuals chosen for Leadership Maryland's 28th class – the Class of 2021, who will complete the eight-month hands-on learning program focused on the state's most vital social, economic and environmental issues. The class was originally selected as the Class of 2020 but was postponed one year due to the COVID-19 pandemic. To ensure the safety of all participants, this year's program will include a hybrid of virtual programming and in-person sessions, if and when possible.
The program will run from April to December 2021, and include five, two-day sessions focused on Maryland's five main geographic regions and the most vital issues impacting economic development, education, health and human services, criminal justice, the environment, and multi-culturalism/diversity across the state. More than 100 experts representing business, government, education, and the non-profit community will serve as panelists and guest speakers.
Hair, a leader in the education of children who are blind or visually impaired, has been on the staff of The Maryland School for the Blind since 2016 and was appointed Superintendent in September 2018.  He also serves on the Board of Directors of the Maryland Opera and the Everyman Theatre in Baltimore. He is a member of Lions Club International and is currently a member of the Overlea Lions Club, volunteering his time and talents in his home and business communities.
Leadership Maryland is open to senior-level executives with significant achievements in either their careers and/or their communities. Ideal Leadership Maryland members have a desire to learn more about Maryland's most critical issues and a personal commitment to be a force for positive change in their organizations, their communities, and their state.
MSB Teacher – Christine Holland receives national award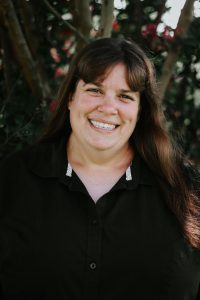 Congratulations to MSB teacher, Christie Holland, who has been named the Principals of Schools for the Blind (POSB) 2020 Outstanding Teacher of Students with Multiple Disabilities.
Annually POSB, which is part of the Council of Schools for the Blind (COSB), recognizes the contributions of remarkable individuals nationally who work with students who are blind or visually impaired. Professionals in the field are nominated by their peers and the winners are chosen by principals from across the country.
Holland, who has been on the staff at MSB since 2007, provides special education and vision services for children who have a variety of disabilities including visual impairments, autism, intellectual disabilities, physical disabilities and multiple disabilities from ages 5 – 21. She received her undergraduate degree in Elementary Special Education from Bethany College in West Virginia and her Masters certificate as a teacher for the visually impaired from Johns Hopkins University.
She was unanimously nominated for the award by members of the MSB education staff for her dedication to her students and their families and for exceeding the expectations of the job. Over the past 13 years, she has been a leader in the field and a mentor to her both her peers and new staff.
Holland has presented at professional conferences, including the Association for the Education and Rehabilitation of the Blind (AER), and at trainings for educators and students. She has also served as an assistant cheerleading coach at MSB.
Holland received her award at a virtual ceremony hosted by the COSB Institute on October 6, 2020.