Updated 10/27/2022
*For Spanish translation, click on the language option button (American Flag or Flag of Spain) in the lower right corner of our website. You can find the flag on all pages.
* Para la traducción al español, haga clic en el botón de opción de idioma (Bandera estadounidense o Bandera de España) en la esquina inferior derecha de nuestro sitio web. Esto se puede encontrar en todas las páginas
DATES TO REMEMBER:
November 24th-25th
November 29th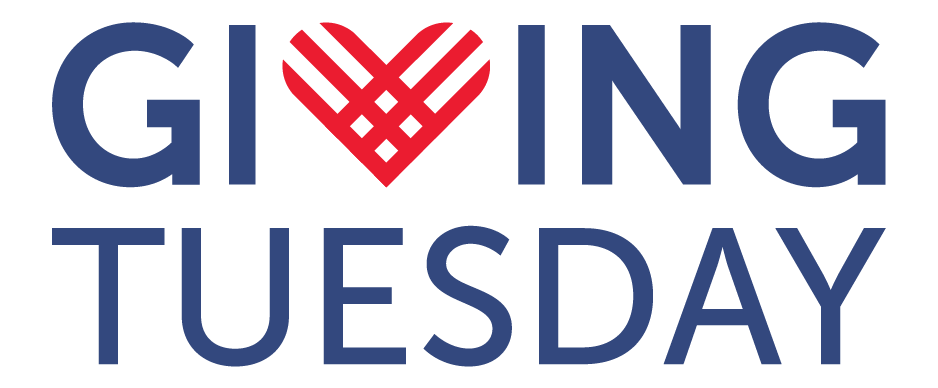 Join us in raising money for Student Activities.
December 8th
Senior Ring Fitting – West Cottage 10:00am – 10:45am
Senior Class Raffle – Tickets will be available in the school store and West 210.
December 15th
Winter Concert 1:15-2:15 pm in the Knefely Gym. – Everyone is invited to come and hear the Music Therapy Rockstars, Junior Choir, Concert Choir, Percussion Ensemble, and Blue Duffs! The concert will be recorded and live streamed for those who cannot attend in person. Please email our music teacher, Lynnie Hoffman with any questions. lynnieh@mdschblind.org
December 23rd
Half day- Ends at 11:30am
December 24th-Janurary 9nd
January 16th
Schools Closed – Martin Luther King Jr. day
January 20th
Professional day, Ends at 11:30am and no PreK
---
UPCOMING EVENTS:
Documents
Announcements
Peer Recognition Award Program
Reintroducing the Peer Recognition Award Program! (formerly the STAR Award Program)
The revamped recognition will be fully rolled out in 2023 but in the meantime here is the link to nominate any peers and co-workers that you believe have demonstrated extraordinary examples of the MSB Values (Accountability, Integrity, Collaboration, Transparency). Please include specific examples of how these values and behaviors have been recognized in the classrooms, dorms, or general work areas.
Peer Recognition Award Program
Special recognition will be included in the Quarterly Town Hall meetings! Please let me know if you have any questions or need clarification. Thank you!
---
Fall Food Gift Card Drive
It's that time of year again. Cool weather, changing leaves, and the FALL GIFT CARD DRIVE! This year our goal is to provide 33 MSB families in need with gift cards for the Thanksgiving Holidays. These gift cards are a HUGE help to our students in need and their families. We need gift cards to Giant, Walmart, Target, and Aldi for $20-$50 each.
If you would like to donate please contact myself or another member of the Social Work team. Gift cards can be delivered to Newcomer 133.
Thank you for your support- we are always awed and grateful for your help each year.
---
Used Instrument Drive
MSB is collecting used band and orchestra instruments for our music students. We are looking for any of the following instruments in fair condition: flutes, clarinets, saxophones, trumpets, trombones, baritones, euphoniums, violins, cellos, hi-hats, crash/ride cymbals, electric keyboards, electric guitars. We are not looking for pianos or snare drums. If you have an instrument to donate, please drop it off at the front office of the Newcomer building. If you have any questions, email Mrs. Hoffman at lynnieh@mdschblind.org
---
TAFFY Presents: Songwriting Workshops
Join Taffy Presents artist, Valerie Leonhart Smalkin, for a two part songwriting workshop at the Maryland School for the Blind. The workshops will take place from 6-7:15 pm on Tuesday November 29th and Tuesday December 6th. Open to MSB Students and Blind/Low-vision Students across the state of Maryland.
---
MD LBPD TUG
On Saturday, December 10, the Technology User Group will profile 20 websites that you will want to use in 2023.  In addition, we will look at the five best new iPhone apps from 2022.
On Saturday January 7th there is the "Bringing Assistive Technology to Marylanders" event through the Maryland Technology Assistance Program.
---
Holiday Happenings Make and Take Party
Saturday December 10th from 11am to 2:00 pm in Russo Hall – Hosted by Outreach
This event is open to MSB and statewide students and their families. This is a great opportunity for students to practice social skills and engage in holiday themed recreational activities, as well as an opportunity for parents to network with one another. Attached is the flyer as a PDF and image as well as the link to register. The registration link and QR code are also embedded in the flyer. Please share this event with your students and families. We don't want anyone to miss out on the fun!!
Please feel free to reach out with any questions. Thanks for spreading the word!
---
In-Person Winter Concert
December 15 at 1:15pm in Knefely Gym.
Our concert theme is Family and the concert will be livestreamed for those who cannot attend or choose to watch from their home.
---
Maryland Regional Braille Challenge
The event will be from 9-4, with check in beginning at 8:30. Lunch will be provided and a parent/guardian must be present at the event. There will be prizes for all of our Braille Challenge participants!
Deadline to register is December 15th. The clock is ticking! All you need to do is mark your calendar and fill out the google form! Contact Jackie Otwell at jacquelineo@mdschblind.org with any questions!
2023 Maryland Regional Braille Challenge Registration Form
---
EDUCATIONAL & PROFESSIONAL OPPORTUNITIES & EVENTS
Be sure to check out the monthly educational and professional events for students, staff and parents on the
Maryland TVI Portal. There are many wonderful opportunities for all!
---
Outreach Short Course called Gracious Gratitude
Students were challenged to answer this question as the Maryland School for the Blind Outreach and Blind Savvy USA partnered up on Saturday (11/19) for Gracious Gratitude. This short course focused on how to show gratitude, be a good host, be a good guest, prepare holiday refreshments and practice dining etiquette.
Guests arrived in the afternoon for students to practice greetings, offering to assist with coats and serving food. The day ended with students sharing their wisdom from the day. It was a blast to be with friends, new and old, to learn these skills and kick off the holiday season.