Join our fundraising MSBee's to make our Staff Challenge campaign a success!
This year we are raising money for after school student activities.
Become a team leader, join a team, or share on social media*!

*If you share on social media, please make sure to share the your team page, screen shot your share, and send it to your team captain for credit.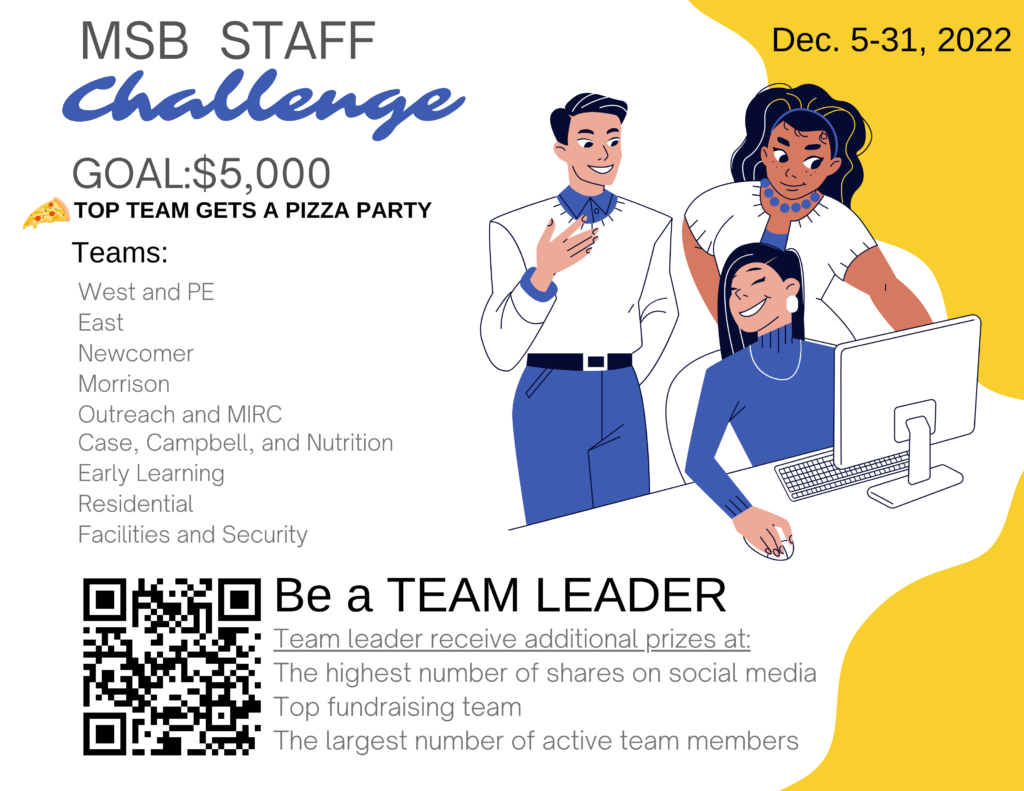 Join a Team!